Renate Augustin
German lawyer (Rechtsanwältin), specialist in family law (Fachanwältin für Familienrecht), qualified mediator (Mediatorin)
Specialises in: Familien- und Erbrecht, Internationales Recht, Mediation
Languages: English and German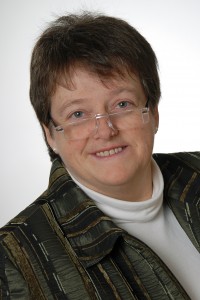 Renate Augustin was born in Nuremberg, Germany and studied law at the University of Nuremberg-Erlangen. She worked as a law clerk both in Germany as well as Auckland, New Zealand. In 1986 she was admitted as a lawyer and spent several years working as a legal attorney advisor to the United States government. She has worked as a lecturer for several organisations including the Nuremberg Adult Education Centers and the Lutheran University of Applied Sciences in Nuernberg.
Renate Augustin qualified as a specialist lawyer in family law in 1994 as well as a mediator with the German lawyers association (DAA) in the year 2000.
Renate Augustin is a member of the German association of women lawyers and the European women's lawyers association.